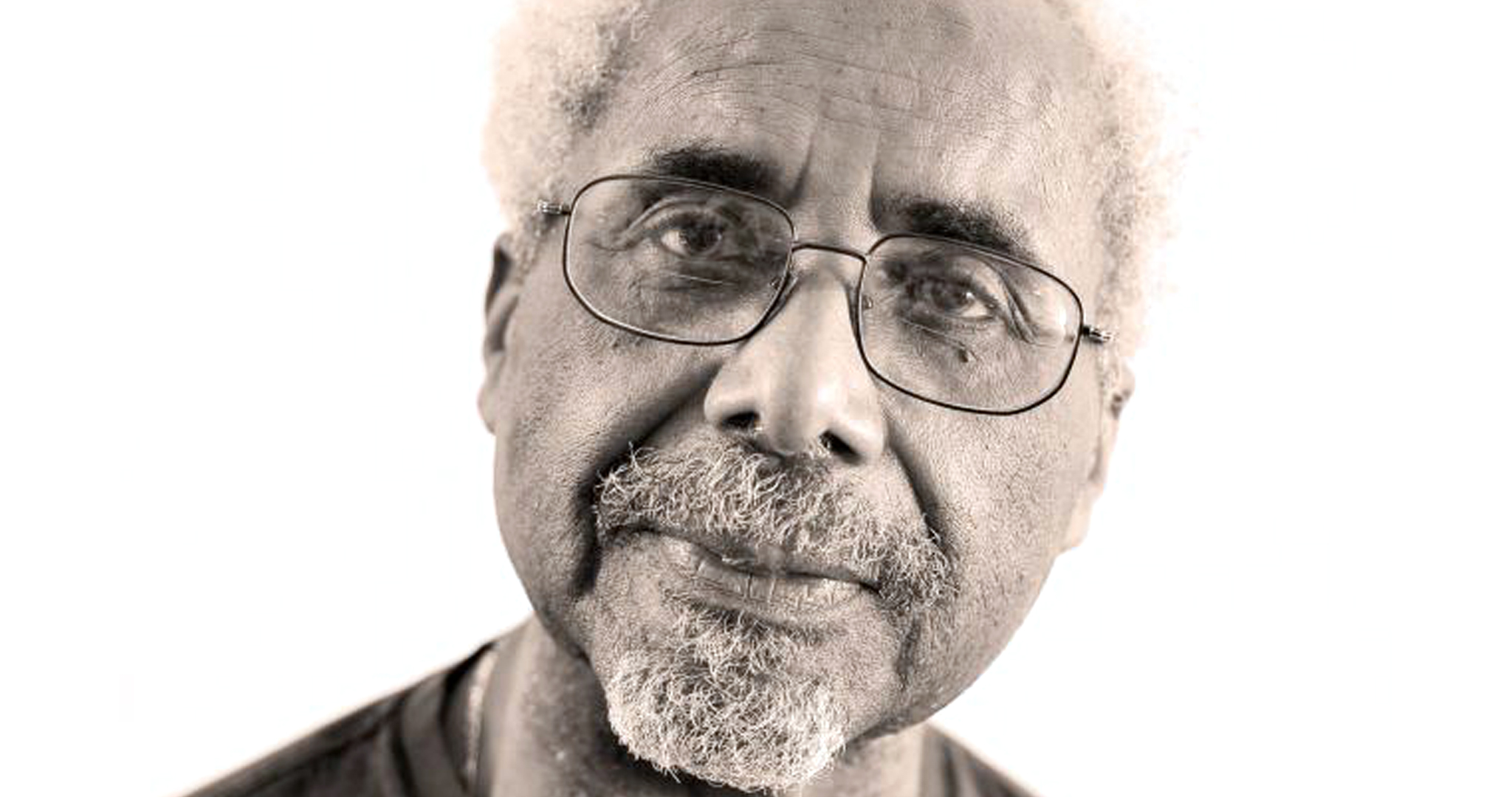 Mad Men is often used as a pop culture touchstone to describe the advertising industry in its heyday. Surely the real-life industry has changed and evolved a great deal in the 50+ years since the fictionalized 1960s that the show depicts. However, looking at the state of the media and advertising industry through the lens of diversity – namely integration of Black executives – we are still fighting the same battles that were fought in the 1960s. What's more is that the arguments being made then and now are astonishingly similar with continued passivity from those at the top and minimal improvement in employment numbers.
One particularly illustrative example of the state of the media industry today is the Tumblr "Too Many Guys, One Girl." The blog utilizes photos of agency teams on stage posing with their newly acquired industry awards to show the gender disparity seen industry-wide. One can't help but notice that not only are most of those represented men, but they are by-and-large White men.
This decades long battle for integration of the industry is covered in great detail by Jason Chambers in his book, "Madison Avenue and the Color Line: African Americans in the Advertising Industry."35 It is also covered through the lens of Black women's experiences in Judy Foster Davis' book, "Pioneering African-American Women in the Advertising Business: Biographies of MAD Black WOMEN."36 Of all the years the advertising industry has sluggishly acknowledged the need for diversity – while debating about it in the same breath – a few critical episodes stand out.
"Regardless of whether in mainstream or Black-owned agencies, African Americans have historically been underrepresented in the advertising business. Yet, as will be shown, that has not been the result of a lack of desire on their part. Instead, it has often been the result of a hostile industry where talent supposedly trumps other factors, including race, but it rarely has. Instead, African Americans have had to (and desired to) fight for their positions in the industry." – Jason Chambers in his book "Madison Avenue and the Color Line: African Americans in the Advertising Industry"

The National Negro Congress partnered with the Biow advertising agency on a study examining the status of Blacks' employment in advertising. Chambers explains the study's results:
"The finding that there were few Blacks featured in advertising surprised few, but the study went further. Specifically, Biow 'concluded the low number of Blacks in advertisements was due to agencies' reliance on 'snob appeal.' … 'This [snob appeal] has been such a potent factor in sales that the agencies have extended its use to their own mahogany-paneled precincts and to their selection of genteel, White [employees].'"37
The first Black-owned advertising agency, Vomack Advertising, was founded in Inwood, New York. Followed then in 1943 by David Sullivan in New York City and Fusche, Young & Powell in Detroit.38

Two Black men broke through the color barrier in advertising being among the first to be hired in executive level positions in general market advertising agencies. In 1952, Clarence Holte joined the advertising agency Batten, Barton, Durstine & Osborn as an ethnic marketing specialist.39 Then in 1955, Young & Rubicam hired musician Roy Eaton as a copywriter and jingle composer.40

Coinciding with the civil rights movement in America, there were several organizations putting pressure on the advertising industry to increase employment of Black Americans in the industry, as well as to improve Black representation in the advertisements themselves.
| URBAN LEAGUE |
The Urban League conducted a three-year study of the hiring practices of what were then the ten largest New York-based advertising firms. They released the results in 1963 and concluded that just 25 Blacks were in "creative or executive positions." An abysmal number considering that there were 20,000 people employed in advertising in New York City.
The Urban League worked with the American Association of Advertising Agencies (also known as Four A's or 4A's) and later directly with advertising agencies to encourage hiring more Black professionals. Unsurprisingly they encountered overt …
''I have yet to meet a competent copywriter or account executive who is a Negro. There just aren't any. I don't feel there would be any discrimination on the executive or creative ends. It's just a complete lack of available talent.'' – Edward Stern, owner of an agency staffing firm
… and covert racism.
''Most advertising executives regard themselves as enlightened, thinking people who are above such primitive attitudes. For them prejudice is a psychological, emotional factor that leads to irrational acts. On the other hand, however, the same unprejudiced executives enforce a covert policy of discrimination in employment, because it is the custom in the advertising industry.'' – an Urban League member as quoted in "Madison Avenue and the Color Line"
| CONGRESS OF RACIAL EQUALITY (CORE) TV IMAGE CAMPAIGN |
CORE took a slightly different approach by focusing on Black integration into television commercials as a way to drive the larger culture toward greater acceptance.
''You put Negroes on TV to educate the White man that the Negro is part of America.'' – Leonard Evans, Black Advertising Executive
By appealing to major consumer brands – including Lever Brothers (which would later become Unilever), Colgate, and Procter & Gamble to start – CORE was able to garner commitments from the advertising agencies for more inclusion of Black actors in their commercials.
| NAACP |
After a series of meetings in 1963 with representatives from radio and television stations, advertising agencies, and the Four A's, the NAACP presented a five-point program that put the onus on the Four A's to monitor its implementation:
"1) Recognition of 'the simple truth' that 20,000,000 American citizens are Negro consumers, and therefore ads in basic media must reflect the fact that Negroes are represented in every walk of life. 2) Sponsorship of TV and radio programs and commercials that eliminate all racial barriers and permit the unrestricted use of Negro performers. 3) Ad agency employment based upon merit, with Negroes participating in on-the-job training and/or apprenticeship programs. 4) Use of Negro models in national and local campaigns for general media, not only for Negro appeal media. 5) Formation of a Four A's committee to help implement this program and resolve present and future problems."
To their credit, the Four A's created an ad that ran in The New York Times, then subsequently forty other newspapers, with the headline of ''An Invitation to All Bright Young Men and Women to Consider Advertising as a Career" featuring a previously unfathomable integrated group of young people, a Black man and woman among them. But did that have an impact on employment figures?
''The NAACP and other civil rights organizations are prepared to mobilize the Negro's considerable purchasing power in the fight for jobs and freedom.'' – Roy Wilkins, executive secretary of the NAACP
''As far as I'm concerned, big business will have to take the stand that they should help lead the country, even in TV commercials. Sure they may find themselves portraying social scenes with Negroes in commercials that are not quite normal, but they should take a chance and do so.'' – Carol Taylor, president of Negro Women on the March
''In the circumstances, it is small wonder not that the 'pressures outside' have been put on the industry of advertising and marketing, but, rather that it was so late in coming on the one hand, while being as gentle as it is on the other hand." – David Sullivan, a Black advertising veteran wrote in a 1964 open letter to Four A's president John Crichton41
| NEW YORK CITY COMMISSION ON HUMAN RIGHTS |
The New York City Commission on Human Rights (NYCCHR) picked up the mantle in March 1968 and held the "Public Hearing on the Employment Practices of the Broadcasting and Advertising Industries and the Image Projection of Members of Minority Groups in Television and Radio," which lasted 10 days.
Among the principal findings of the hearings was this conclusion:
"Advertising agencies in the New York area had consistently failed to employ Blacks, Puerto Ricans, and other minority group members overall, and especially in professional and executive positions. This low minority employment rate represented a state of de facto segregation strongly suggesting discrimination."42
To view full sources and learn more about the influence and affluence of Black Americans, Download The Black Paper: