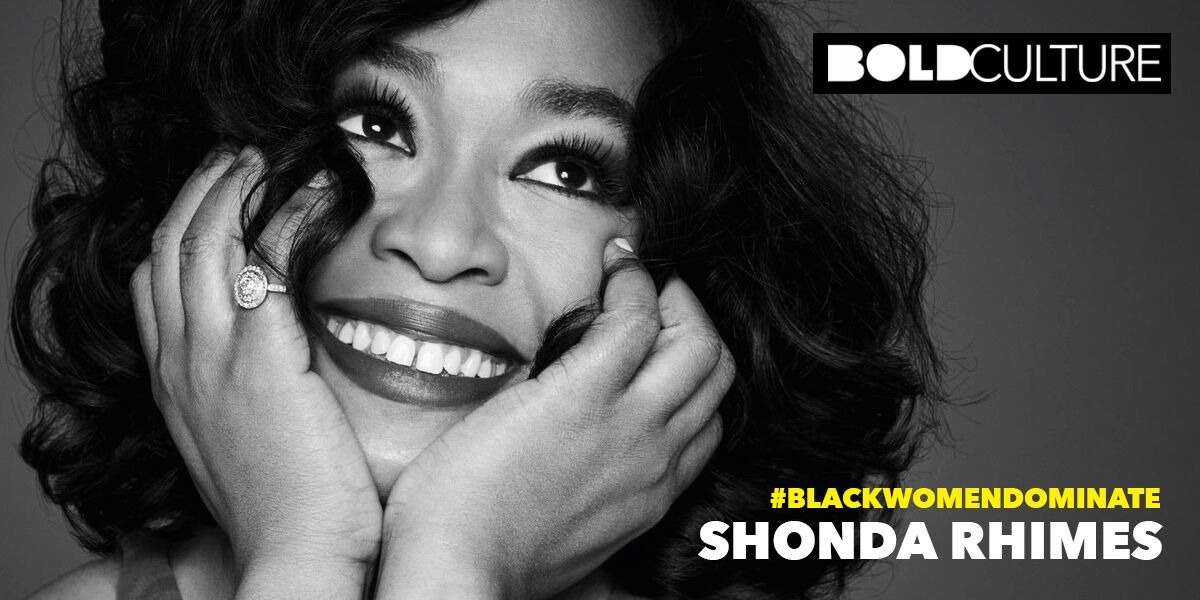 By Darren Martin Jr & Jared Loggins
Producer, showrunner, writer, and also one of the few Black women in Hollywood with successful mainstream shows, Shonda Rhimes opened the floodgates of racial and cultural diverse representation on ABC with Black women at the center of many of her narratives and in return, it has created a wide, racially and culturally diverse audience – benefitting the network in enormous brand lift and ad sales.
Though she has other writing credits to her name, it would be "Scandal" starring Kerry Washington that became among the most tweeted about shows on television. Shonda's insights on representation of Black women in lead roles paid off again with Viola Davis playing the starring role of Annalise Keating in the mega-hit show "How to Get Away with Murder" (HTGAWM). The casting strategy is not happenstance. Beyond the data, it seems to hold up intuitively. More diverse casting, combined with good writing and marketing, equals a more diverse and expansive viewership.
The data supplements this fact. Nielsen's 2014 report entitled, "Powerful. Growing. Influential. The African-American Consumer" found that Black women are among the most actively engaged media consumers and a key demographic to tap for marketing and advertising.
[edgtf_highlight background_color="Black" color="white "]40 PERCENT OF BLACK WOMEN AGES 18-54 CONSIDER THEMSELVES TRENDSETTERS.[/edgtf_highlight]
[edgtf_highlight background_color="black" color="white"]62 PERCENT OF BLACK WOMEN BELIEVE SUPPORTING AND EMBRACING THEIR ETHNIC CULTURE IS IMPORTANT.[/edgtf_highlight]
[edgtf_highlight background_color="Black" color="White"]59 PERCENT OF BLACK WOMEN BELIEVE SUPPORTING MINORITY BUSINESSES IS IMPORTANT.22[/edgtf_highlight]
Taken together, these numbers indicate a huge opportunity for marketing and ad execs to responsibly tap into a reliable consumer base. Black women will support their own.
According to an AdAge analysis, "Scandal" and HTGAWM cost advertisers $224,509 and $252,934 for a 30-second commercial, respectively. Both shows were among the top ten priciest 30-second TV ad buys in the winter season of 2015. 23 The prices weren't unprecedented as both "Scandal" and HTGAWM deliver a racially and culturally diverse crowd of viewers in the coveted 18-49 demographic each season.24 Shonda Rhimes knew how to leverage diversity to build an entertainment powerhouse – both of her shows have been renewed for a new season.
According to Dr. Darnell Hunt, diversity and film expert and director of UCLA's Bunche Center for African American Studies, ABC is one of the few leading networks pushing for talent like Rhimes these days. Other networks are falling behind, Hunt says, and as a result are unable to keep up with the always changing media landscape on and off the screen. "The networks and studios have to break up their own management structures," Hunt says, "and that completely hasn't been done. Even with the diversity that we see on the screen today … behind the scenes, it's abysmal. And it hasn't changed in 30 years. So, they're going to have to deal with that at some point and until they do, we're going to be having this conversation."
Those ABC advertisers knew something that many of their counterparts fail to comprehend: diverse casts equal diverse viewing audiences, and the smart marketer understands how to leverage this for ROI and sales.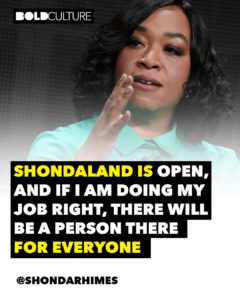 It was recently announced that Shonda would be taking her talents to Netflix in a multi-million dollar acquisition from ABC, shocking TV and Digital media aficionados alike. This recent acquisition furthers the point that Shonda is an in-demand Black woman in control of her destiny.
Rhimes will also be launching a lifestyle brand this year, Shondaland.com, which takes its name after her highly successful production company.
To view full sources and learn more about the influence and affluence of Black Americans, Download The Black Paper: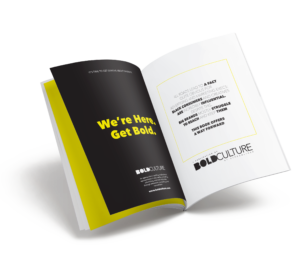 SaveSave