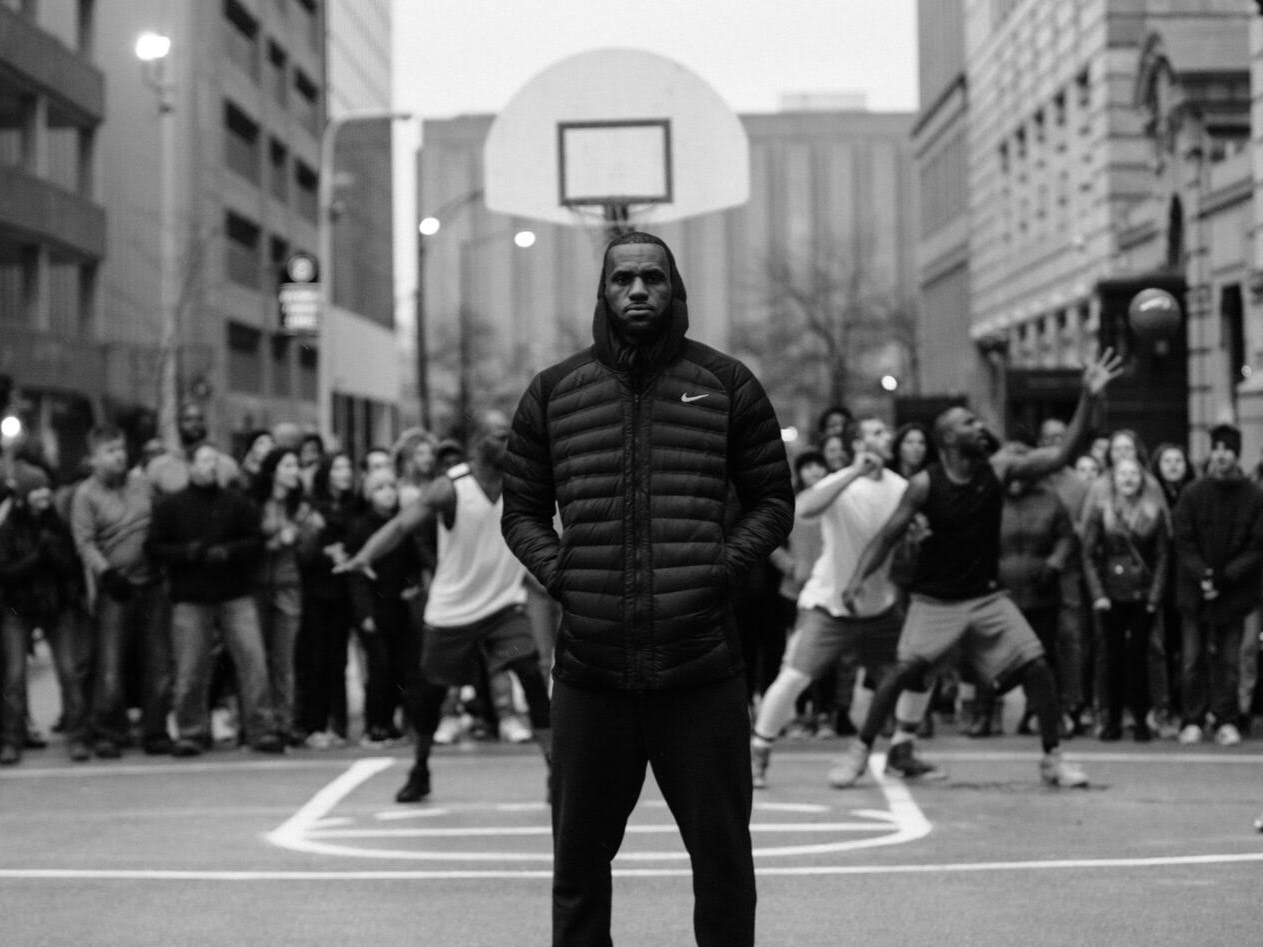 WRITTEN BY: DARREN MARTIN JR. & JARED LOGGINS
Nielsen conducted a multicultural audience study that found:
BLACK CONSUMERS ARE 96% MORE LIKELY THAN THEIR NON-HISPANIC WHITE COUNTERPARTS TO HAVE THEIR PURCHASING DECISION BE INFLUENCED BY A CELEBRITY ENDORSEMENT 

THEY ARE 79% MORE LIKELY TO BUY A CE­LEBRITY DESIGNED PRODUCT THAN NON-HIS­PANIC WHITES WITH SIMILAR INCOME

40% OF BLACK CONSUMERS EXPECT BRANDS TO SUPPORT SOCIAL CAUSES26
So how has this played out in practice? One good example is Nike's longstanding marketing appeal to their diverse consumer base. They have taken what is best described as a familial approach to Black consumers. From commercial cameos featuring the likes of Serena Williams to LeBron James to Michael Jordan, Nike is keenly aware of the immense popularity these athletes enjoy in Black communities. This awareness translates to profit since consumers see a direct relationship between products and their own interests and sensibilities. In turn, companies like Nike are right to tap into the groundswell of support for Black athletes by using them in major ad campaigns. The approach is both intentional and methodical. Consider the comedian and actor Kevin Hart's relationship with the brand. A recent spot featuring Kevin Hart racked up 1.2 million views on Instagram. Nike's Instagram timeline is full of Black representation. The brand has continued to evolve with the community it serves and the community's brand loyalty reflects that commitment.
One of Oprah's largest influencer success stories is her book club. What started as a thought from a producer became one of the most successful book-suggestion lists in the world. "No one comes close to Oprah's clout: Publishers estimate that her power to sell a book is anywhere from 20 to 100 times that of any other media personality," a 2005 Bloomberg Businessweek article wrote of Winfrey.27 Consumers trust Oprah's brand and that matters a great deal for the brand's effectiveness. Another example of her influence is the announcement of her investment in Weight Watchers. Within 24 hours of unveiling a new ad campaign featuring Oprah, Weight Watchers' stocks rose over 17% and Oprah's stock in the company increased $35 million since she first disclosed her investment in October 2015.28
There are other brands following the model set forth by Oprah and Nike, but the point is there could be more, especially with the ever-present gaze of social media. Given the immense buying power of Black consumers especially, there is plenty of potential to tap into.
To view full sources and learn more about the influence and affluence of Black Americans, Download The Black Paper.